QR Codes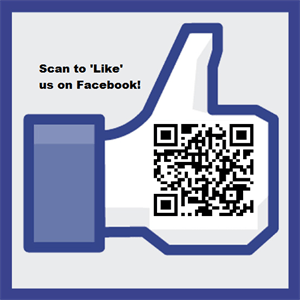 Short for Quick Response Codes.
QR codes are printed barcodes that smart phones can read. You might have seen QR codes printed on all kinds of marketing materials, billboards, bus stop shelters, chocolate bars... you won't have to look far to find one. Once the QR code has been scanned the smart phone does what the QR code tells it to. Perhaps go to a webpage, view a video or download contact details. The message is built into the barcode and you can literally use it to communicate anything you like!
The options are endless with QR codes and they are a great way to integrate your online and offline print marketing in a very sophisticated manner. Use print to drive more people to your website or store.
Learn more about QR codes and "The Top 3 Reasons for Using QR Codes to Integrate Your Print Marketing With Your Online Marketing"